Fashionbridge
The bridge between supplier and customer
WE DO WHAT WE DO, DON'T YOU?
With over 20 years of experience in China, India, Bangladesh and Pakistan, we started Fashionbridge in 2012 in cooperation with several factories in China and India.
We make our own European collection. Besides of the collection, our customers also bring their own collection samples to develop. We are specialized in ladies wear,  but if you are interested in mens or childrenswear, don't hesitate to ask for more!
Do you want to know more about Fashionbridge?

Don't be shy and give us a ring!
0031- 6250 277 52

John & Marie-Thérèse de Jonge
Stoflab, Unit #3
Hendrik Figeeweg 5L
2031BJ Haarlem  The Netherlands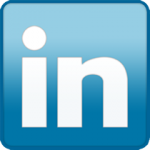 Back to top